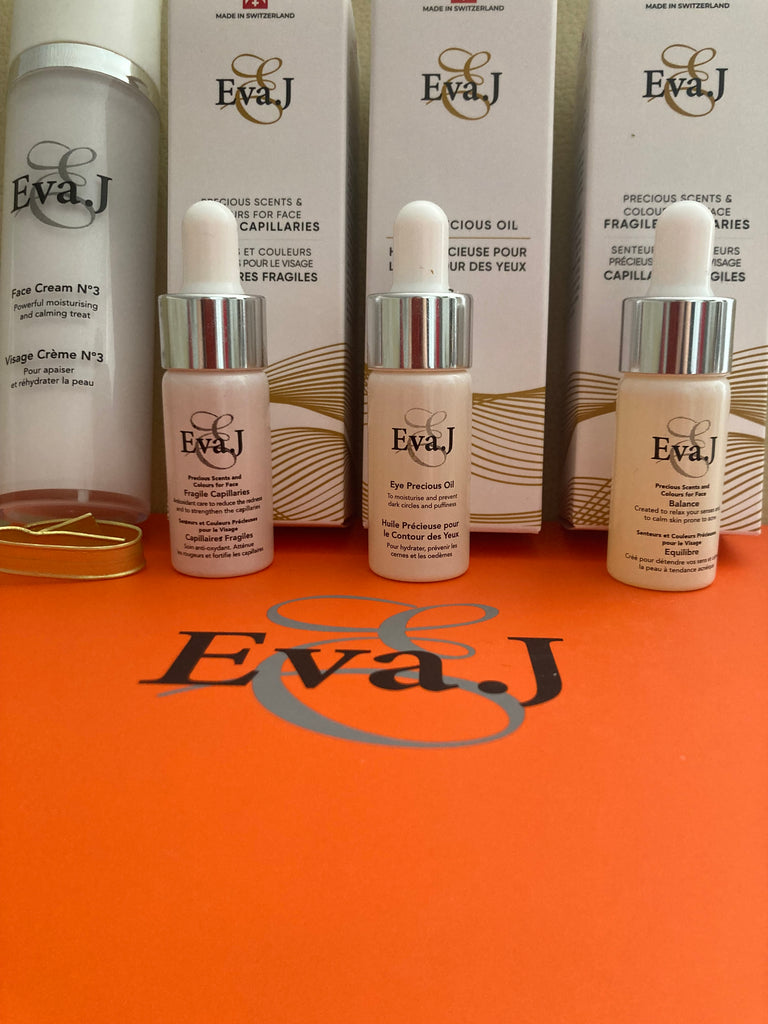 Eva.J organic serums are remedies for skin and mood. Apply one-two drops directly on face or body area where you need to treat, preferably in the evening. Do not rub, tap with light movements and enjoy an elevating scent and immediate skin relief action. 
Avoid sun exposure or apply sun screen after the application of serums.  Do not mix serums in one application, apply one serum a day. Face N 3 Cream can be applied after any serum, if you need an extra moisturising, including eye area.
Ask for an advice at your Pharmacie when buying Eva.J serums.
Continue reading